MANTA/P
Info Request
Description:
Luminaire designed for ceiling installations.
---
General information
Body: Steel sheet
Colors: White RAL9003 Matt
Wiring: LED
CRI: >80 *
Color temperature: 3000K - 4000K **
Wattage:

620x620: 42W - 50W - 64W
320x1220: 63W

Optical Group:

PMO (microprismatic polycarbonate)

Dimensions:

A: 620mm - 320mm
B: 620mm - 1220mm
H: 127mm

Driver: ON/OFF - DALI - EMERGENCY
Internal driver: YES
IP: 40
*on request: CRI>90.
**on request: RGB ; 2700K - 6500K TUNABLE.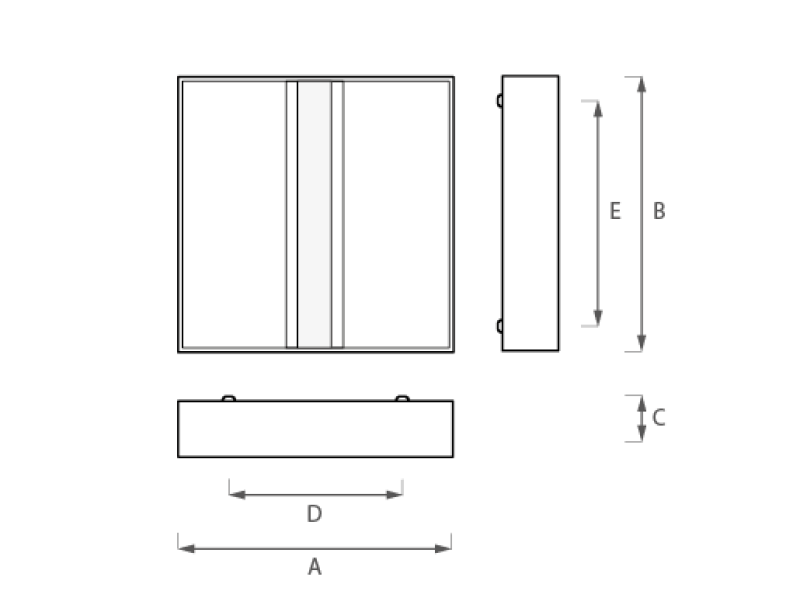 PMO
Diffuser made of anti-glare microprismatic polycarbonate. Luminance values <3000 cd/m² for angles >65°. Internal anti-glare opal polycarbonate film for a better light uniformity. Suitable for installation in workplaces with the use of video terminals according to EN 12464-1 standard.
TELL YOUR NEEDS


We are specialists in designing customized lighting solutions in a short time.
If you are an architect, a designer or a manager, contact us to explain your needs in detail.