SURFACE TREATMENTS AND ACCESSORIES

CUSTOM
Surface treatments, painting and special finishings.
Additional accessories.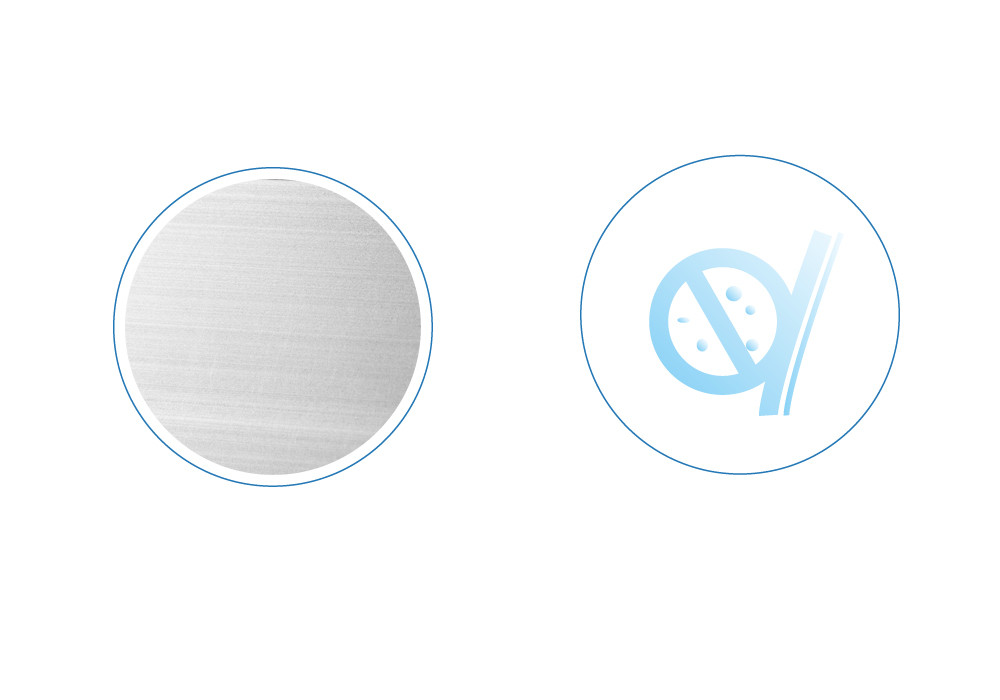 PAINTING OR ANODIZING
ATENA LUX bedhead units can be
anodized or painted
. First of all, they are brushed and anodized in natural color: we talk about anodizing with reference to the process in which aluminium passes from its state of metal to the one of concrete surface by modifying the molecular structure, making its external surface definitely stronger. Alternatively, bedhead units can be painted with polyester powders, UV rays stabilized and thermosetting at 180°C, with degreasing, phosphating and washing treatment.
ANTI-MICROBIAL PAINTING
On request, it is possible to paint the devices with special paints with anti-microbial effects. This constantly protects the surfaces from bacteria, viruses, fungi and algae.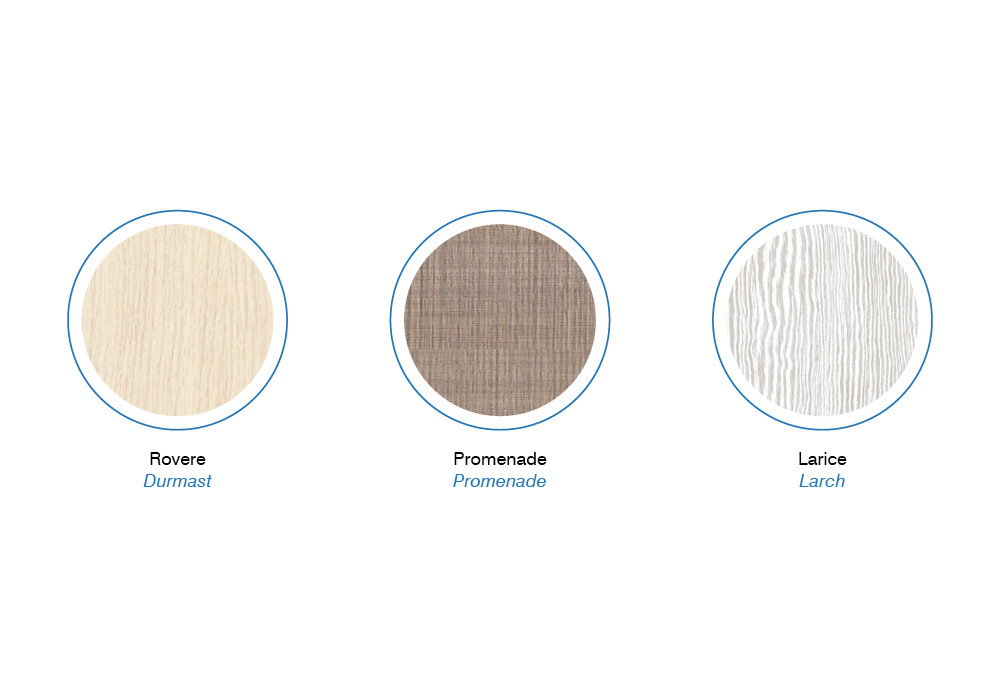 SPECIAL DECORATIVE FINISHINGS
Thanks to different decoration techniques particular textures and images can be applied to the bedhead units. For some models ATENA LUX uses the
sublimation technique
: this process consists on transferring special colored inks from the sublimating film to the painting surface, impressing them under the action of an adequate temperature and pressure.
For other models, through the process of "
dipping" or "water transfer printing
", it is possible to create three-dimensional decorations by immersion. As final treatment, a transparent painting is applied, with a glossy or matte finish, to protect the bedhead unit from accidental scratches.
MDF WOOD FINISHINGS
Our products ARMONIA, SANIMED and WAY WALL can be customized with the MDF wood panel.For these products it is possible to request a finish in line with the aesthetic and architectural taste of the rooms.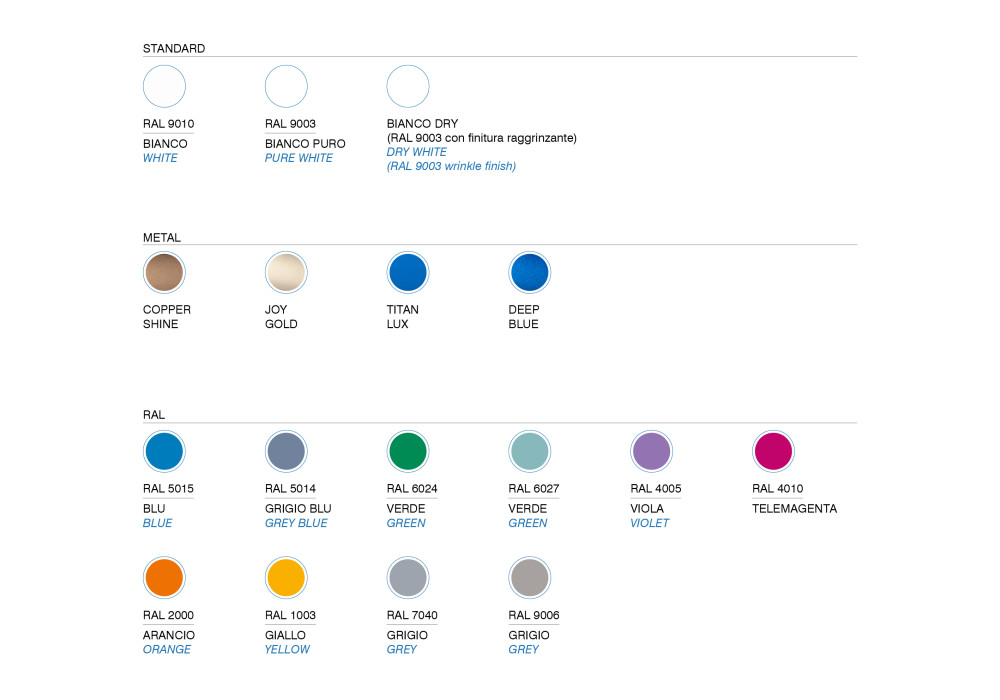 COLOUR RANGE
The following table shows a list of suggested available colors. All colours have a standard opaque finish, on request it can be glossy. For other colours, please contact the sales office.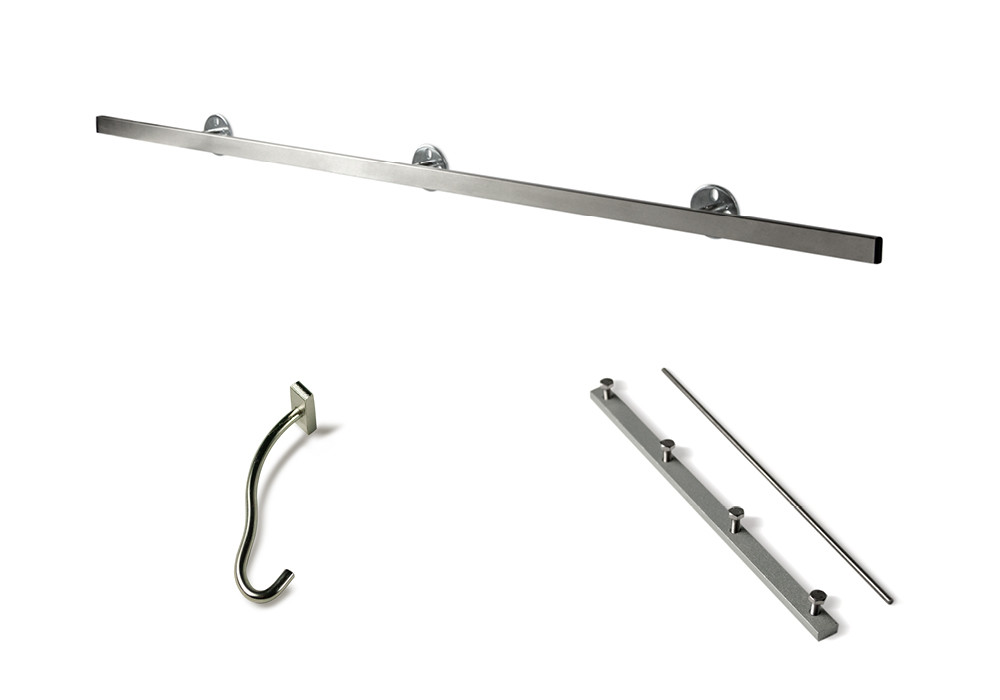 ACCESSORIES
During design or quotation phase, it is possible to request some special additional accessories.
Below is a list of accessories that are most commonly requested:
INOX STEEL WALL MEDICAL RAILS
Dimensions: section 25x10 mm
Weight: 1,5 Kg/m
Maximum capacity: 100 Kg/ml
Maximum length available: 3000 mm
WALL VERTICAL MEDICAL RAILS
Tube diameter: 38 mm
Height of the bar: 1000 mm
Total weight: 2,3 Kg
Maximum capacity: 65 Kg per bar
INOX STEEL SLIDING HOOK
Infusion holder
LINEAR JOINT FOR AUXILIA BEDHEAD UNIT
For joining multiple bedheads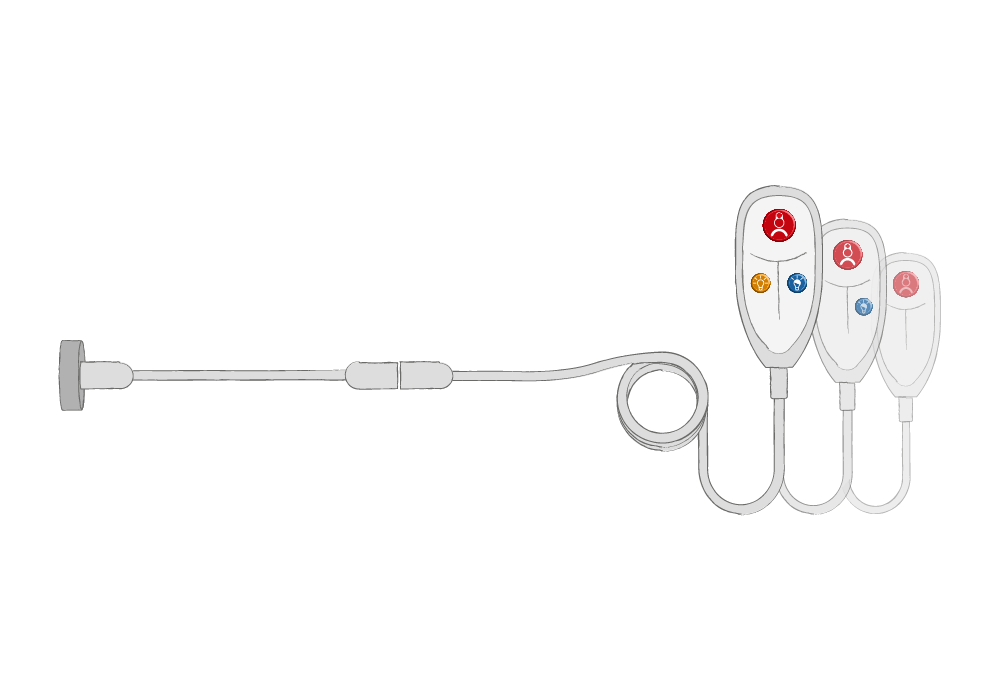 NURSE CALLING SYSTEM
CALL SYSTEM KEYPAD
The optional accessories of Atena Lux bedhead units are defined during design stage and they can be modified according to the circumstances. Modules with buttons and call system keypad can be furnished according to the specific call system required by the customer. The suggested teach has between one and three commands allowing the patient to call for nurse and service assistance (one command), together with the independent starting or turning off of the general and reading light (two and three commands). In models with more commands, the lighting control is provided by the installation of an electronic command in a lighting control relay.
TELL YOUR NEEDS


We are specialists in designing customized lighting solutions in a short time.
If you are an architect, a designer or a manager, contact us to explain your needs in detail.