CERTIFIED BEDHEAD UNITS

REGULATIONS
The production system follows a qualitative process for the certification of the electromedical devices. The products, whose warranty can be extended up to 5 years, are subject to final testing before being put on the market, through specific tests in line with the requirements of the reference normative.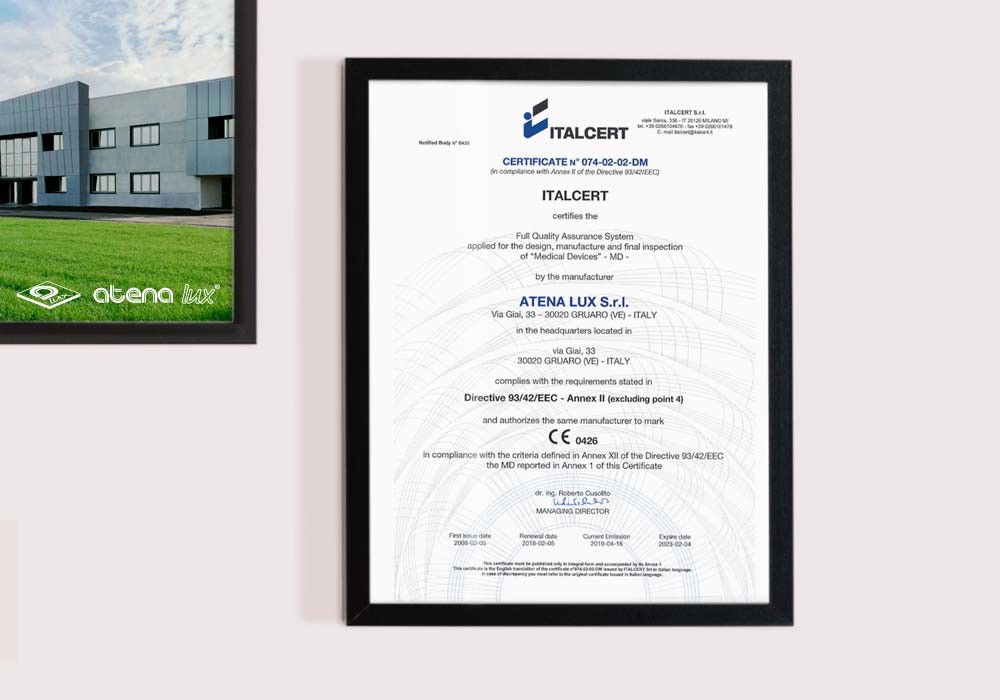 CERTIFICATION AND SECURITY
According the directive
93/42/CEE
, ATENA LUX bedhead units are medical devices
belonging to class I, IIa, IIb
. The bedheads units without predisposition for medical gases are included in class I. ATENA LUX bedhead units of class II are suitable for the installation or implementation of medical gases and anesthetics. Versions on which oxygen gas is not provided are classified on class IIa, whereas in case of the presence of oxygen gas they are part of class IIb. Bedhead units of class IIa and IIb are certified from the ITALCERT national authority with reference to the 074-02-02-DM certificate number.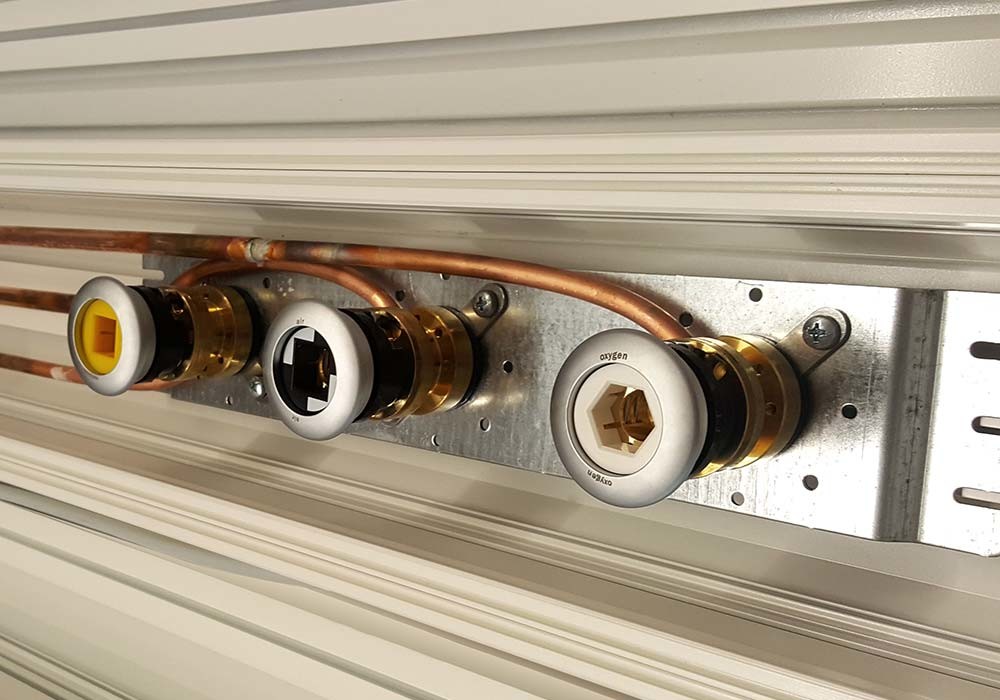 PRE-PIPING
In order to enable the implementation of medical gases, ATENA LUX bedhead units of class IIa and IIb are equipped with houses c
ircuit and connections for technical gases
and allow the installation until four copper pipes for oxygen, protoxide, vacuum and compressed air distribution. In some specific situation, on request, it is possible to provide the pre-piping, that is the insertion and welding of the copper pipes to the gas outlets inside the bedhead units. This activity takes place directly inside the production plant during the bedhead units production process. The pre-piping activity is performed by certified operators who certify the suitability of ATENA LUX medical devices for the installation and testing of medical gas systems.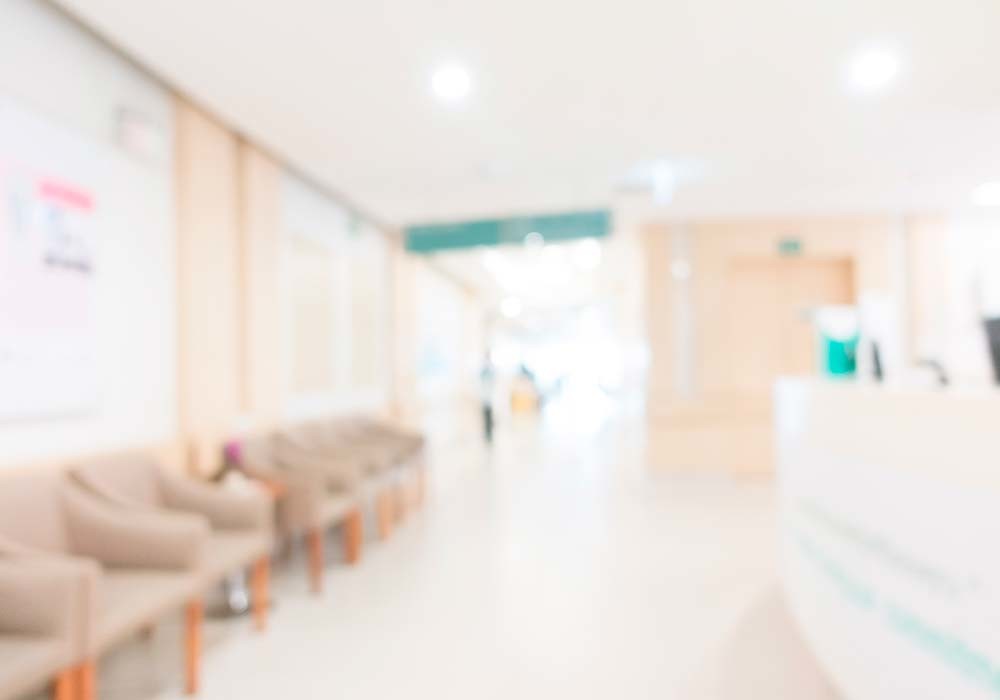 BEDHEAD UNITS FOR MEDICAL PREMISES OF GROUP 0, 1, 2
ATENA LUX bedhead units are divided into these following groups:
-
Group 0
: medical premises where electromedical devices are not used directly on applied parts, therefore they do not come into physical contact with the patient. Specific wall lighting fittings for nursing homes are part of this group: AIRWALL, STAIR, FRAME CARE, HORIZON, WAY WALL, LEVEL.
-
Group 1
: medical premises where the applied parts are intended to be used externally or invasively in any part of the body except for the cardiac zone. ATENA LUX bedheads that can be configured according to group 1 premises are: AIRWALL MED, AIRWALL CALL MED, AUXILIA, SENSE, SANIMED, ARMONIA, THERAPY, TRIAL.
-
Group
2: medical premises where the applied parts are intended to be used for surgical operations or where the patient is subjected to vital treatment and a lack of feeding can be life threatening.
According to ATENA LUX product development process, the bedhead units intended for medical premises of group 2 are made complete with:
• protection of every single electric socket;
• FM circuit divided into 2 circuits;
• Network presence LED for each electrical socket.
This group includes all the hospital bedhead units (AUXILIA, SENSE, SANIMED, ARMONIA, THERAPY, TRIAL), whose configuration contains the suffix .2.
TELL YOUR NEEDS


We are specialists in designing customized lighting solutions in a short time.
If you are an architect, a designer or a manager, contact us to explain your needs in detail.