CORNER
Description:
CORNER is a triangular section luminaire with direct light suitable for wall or ceiling installation.
---
General information
Body: Aluminium profile
Color: White DRY
Wiring: LED
IRC: 80 (available >90)
Color temperature: 3000K - 4000K (available 5000K - 6500K) - RGB
Wattage: 26W, 52W
Optical Group: PST
Dimensions:

A: 108mm
B: 595mm - 1160mm
H: 108mm

Driver: ON/OFF - DALI - EMERGENCY
Internal driver: YES
IP: 40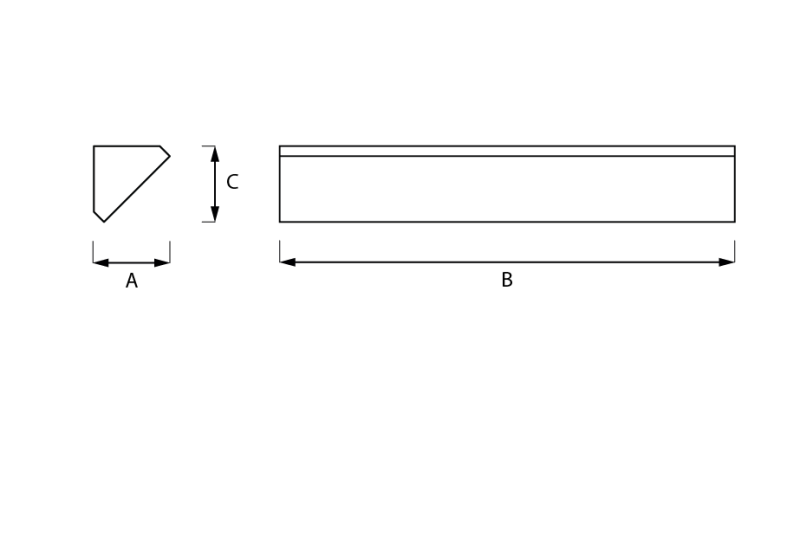 TELL YOUR NEEDS


We are specialists in designing customized lighting solutions in a short time.
If you are an architect, a designer or a manager, contact us to explain your needs in detail.