MACH
Info Request
Description:
LED luminaire with direct light emission for harsh and corrosive environments, impact-proof (IK10), resistant to water jets.
---
General information
Body: Aluminum profile with head caps in aluminum
Luminous source: LED
CRI: >80 *
Color Temp.: 4000K
Power:

B624: 10W - 12W - 15W - 18W - 22W - 30W
B1224: 18W - 22W - 30W - 35W - 42W - 58W
B1524: 22W - 27W - 37W - 44W - 53W - 71W

Optical group:

VSB (not combustible tempered transparent glass)

Dimensions

A: 105mm
B: 624mm - 1224mm - 1524mm
C: 75mm
D: 534mm - 1134mm - 1434mm

Wiring: ON/OFF - DALI - EMERGENZA
Driver included: YES
IP: 66
IK: 10
*on demand: CRI>90.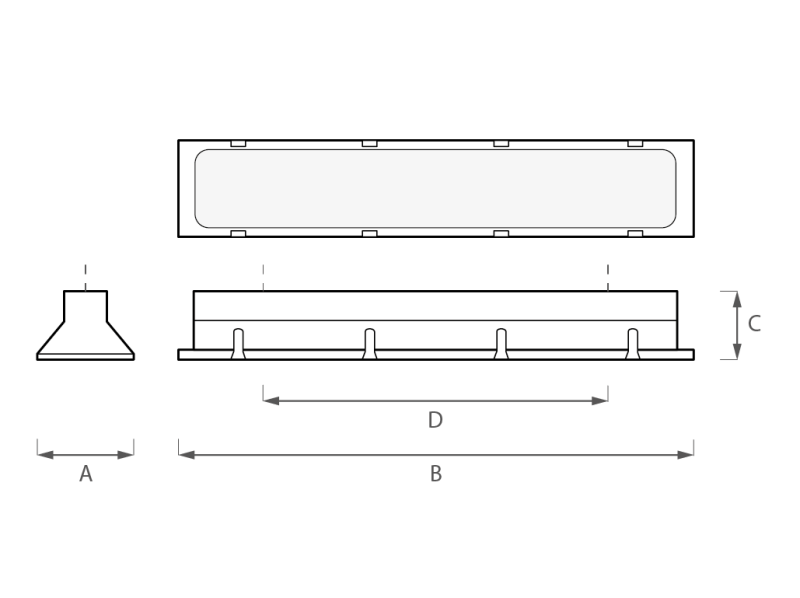 TELL YOUR NEEDS


We are specialists in designing customized lighting solutions in a short time.
If you are an architect, a designer or a manager, contact us to explain your needs in detail.