AT/20
Info Request
Description:
AT/20 is a direct light recessed LED fixture suitable for installation on staves false ceilings.
---
General information
Body: steel
Colors: White
Wiring: LED
CRI: >80 *
Color temperature: 3000K - 4000K **
Wattage:

B654: 13W - 24W
B1264: 26W - 48W
B1564: 33W - 60W

Optical Group:

PMO (micro-prismatic polycarbonate)
MOT (opal methacrylate)

Dimensions:

A: 190mm
B: 654mm - 1264mm - 1564mm
C: 100mm

Driver: ON/OFF - DALI - EMERGENCY
Internal driver: YES
IP: 40/20
*on request: CRI>90.
**on request: TUNABLE WHITE 2700-6500K.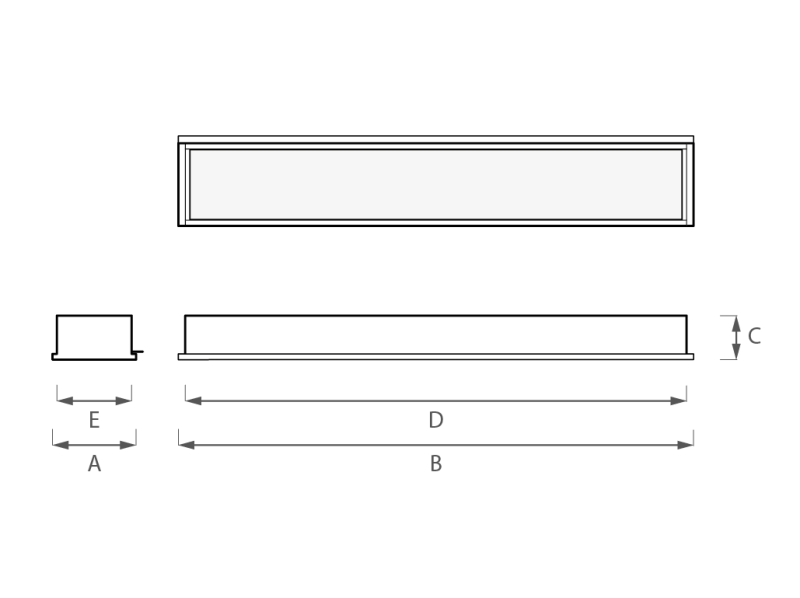 PMO

Semi-transparent micro prismatic polycarbonate, protected against UV rays. The diffuser allows a controlled anti-glare emission (UGR<19), suitable to be installed in the presence of visual display units. Glow-wire test resistance at 850°C. Protection degree: IP40.
MOT
Translucent metacrylate optics with high transmissibility. It offers a very uniform optimal light diffusion. Tested by glow wire test 650 ° C.
Degree of protection IP40.
TELL YOUR NEEDS


We are specialists in designing customized lighting solutions in a short time.
If you are an architect, a designer or a manager, contact us to explain your needs in detail.