AT/FIRE
Info Request
Description:
Direct light luminaire for LED sources, suitable for recessed installation into "lay-in" false ceilings with 600x600mm metal tiles with T-profile structure. The installation of lighting fittings occurs directly on the structure. REI 120 certificated apparatus, suitable for installation on REI 120 fireproof compartments. Certificated by the Giordano di Bellario (RM) Institute, according Normative UNI EN 1365-2 and D.M. 16/02/2007.
---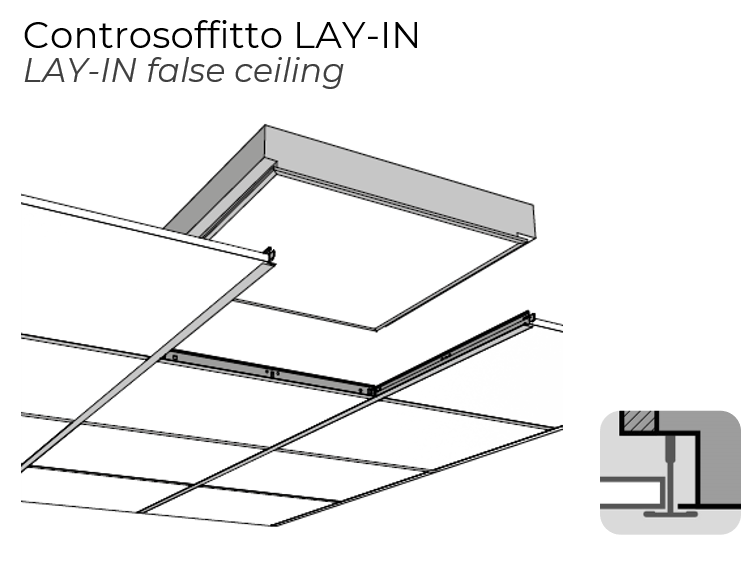 General information
Body: steel-sheet
Colour: White RAL9003 matt
Luminous source: LED-F
CRI: >80 *
Color Temp.: 3000K - 4000K **
Power: 32W - 38W - 44W - 50W
Optical group:

MOT (opal methacrylate)
PMO (micro-prismatic polycarbonate)

Dimensions

A: 590mm
B: 595mm
C: 121mm

Wiring: ON/OFF - DALI - EMERGENCY
Driver included: YES
IP: 40
*on request: CRI>90
**on request: 2700K-6500K TUNABLE WHITE.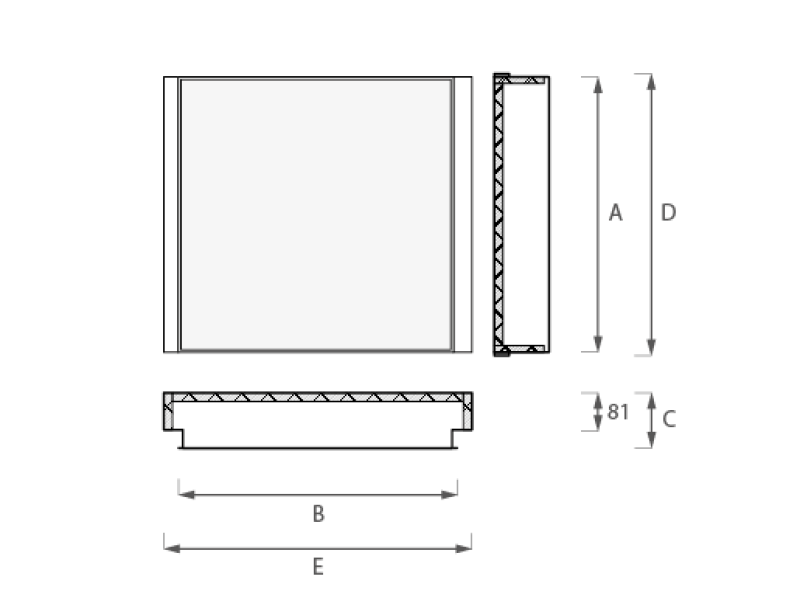 MOT

Translucent metacrylate optics with high transmissibility. It offers a very uniform optimal light diffusion. Tested by glow wire test 650 ° C.
Degree of protection IP40.
PMO

Semi-transparent micro prismatic polycarbonate, protected against UV rays. The diffuser allows a controlled anti-glare emission (UGR<19), suitable to be installed in the presence of visual display units. Glow-wire test resistance at 850°C. Protection degree: IP40.
TELL YOUR NEEDS


We are specialists in designing customized lighting solutions in a short time.
If you are an architect, a designer or a manager, contact us to explain your needs in detail.