PLAN/N
Info Request
Description:
LED lighting fixture that can be installed on:

- Plasterboard false ceiling. Installation via adjustable fixing brackets. The safety hanger on the floor is recommended.

- Inspectionable false ceiling with modular panels with hidden structure. The installation of the lighting fixtures takes place in total integration with the false ceiling thanks to a mounting kit with height-adjustable brackets.
---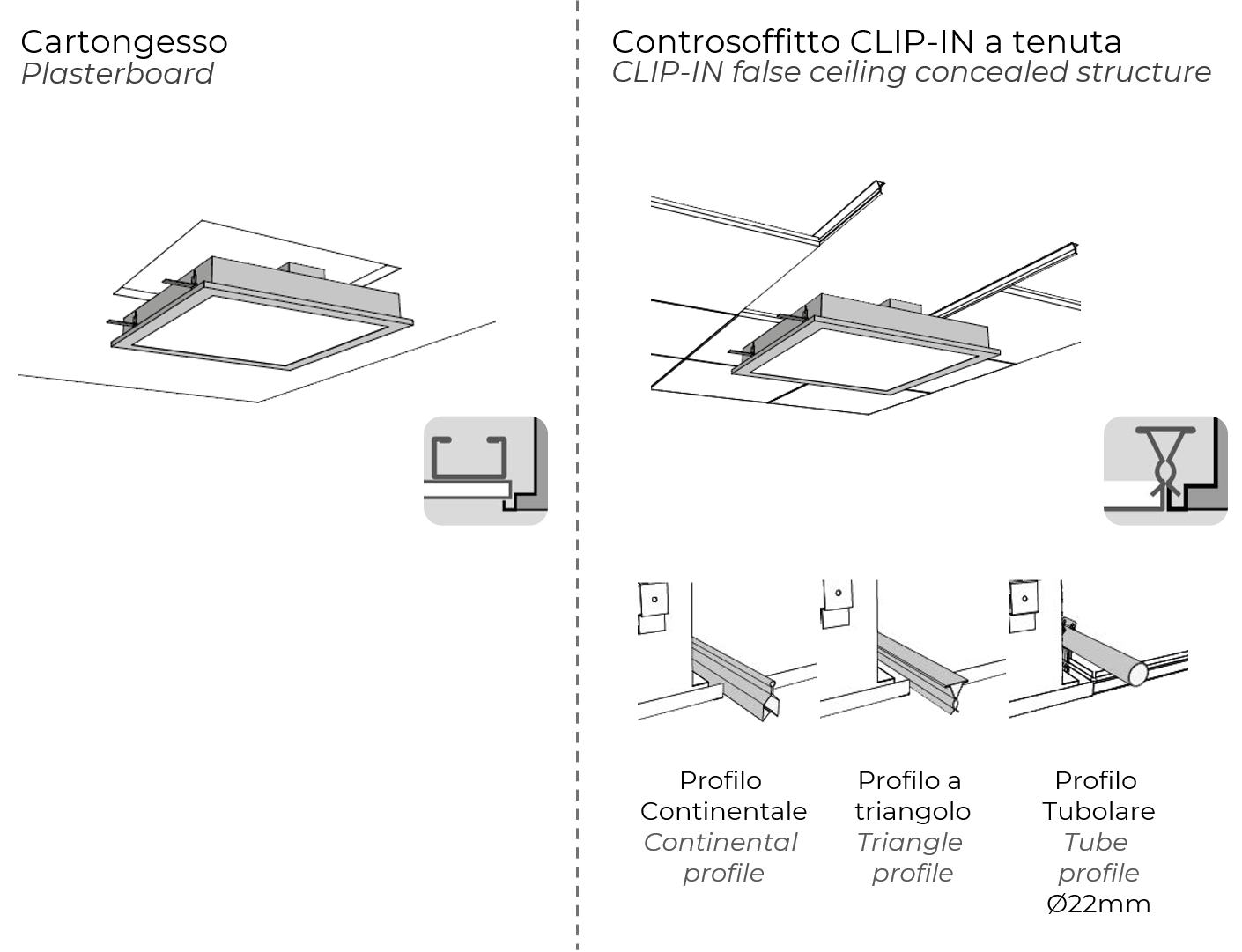 General information
Body: Sheet-steel
Luminous source: LED
CRI: >80 *
Color Temp.: 3000K - 4000K **
Power:

600x600: 26W - 32W - 38W - 44W - 50W
300x1200: 38W - 44W - 50W

Optical group:

PSU (microprismatic thermoplastic material)
MOT (opal methacrylate)

Dimensions

A: 600mm - 300mm
B: 600mm - 1200mm
C: 106mm
D: 550mm - 250mm
E: 570mm - 1170mm
F: 82mm

Wiring: ON/OFF - DALI - EMERGENCY
Driver included: YES
IP: 54/20
*on request: IRC>90.
**on request: RGB - 2700K - 6500K TUNABLE.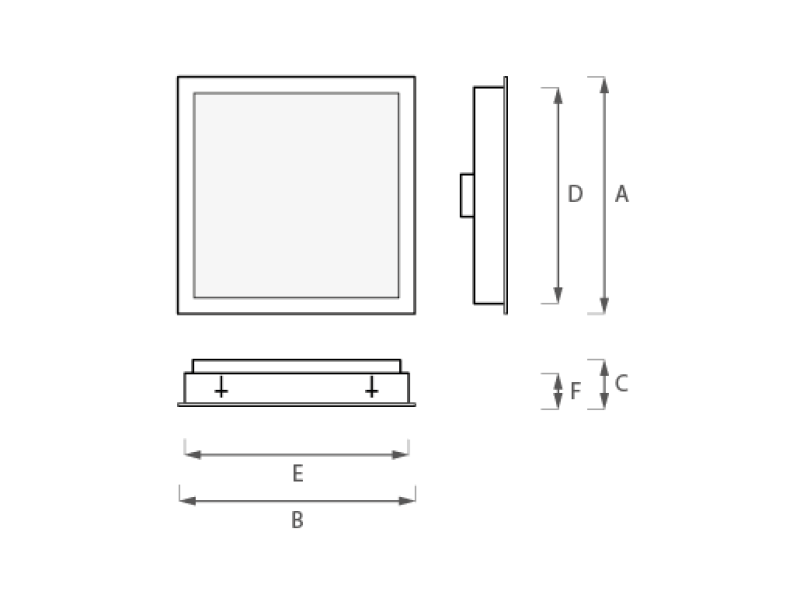 PSU
Diffuser made of anti-glare microprismatic polystyrene with controlled luminance emission. Suitable for installation in workplaces with the use of video terminals according to EN 12464-1 standard.
TELL YOUR NEEDS


We are specialists in designing customized lighting solutions in a short time.
If you are an architect, a designer or a manager, contact us to explain your needs in detail.