SKIN
Description:
Luminaire designed for installations on:
- Plasterboard false ceiling. Installation via adjustable fixing brackets. The safety hanger on the floor is recommended.
- False ceiling with visible structure. The installation of the lighting fixtures takes place directly on the supporting structure with a "T" profile, without fixing brackets. Safety hanger to the floor recommended.
---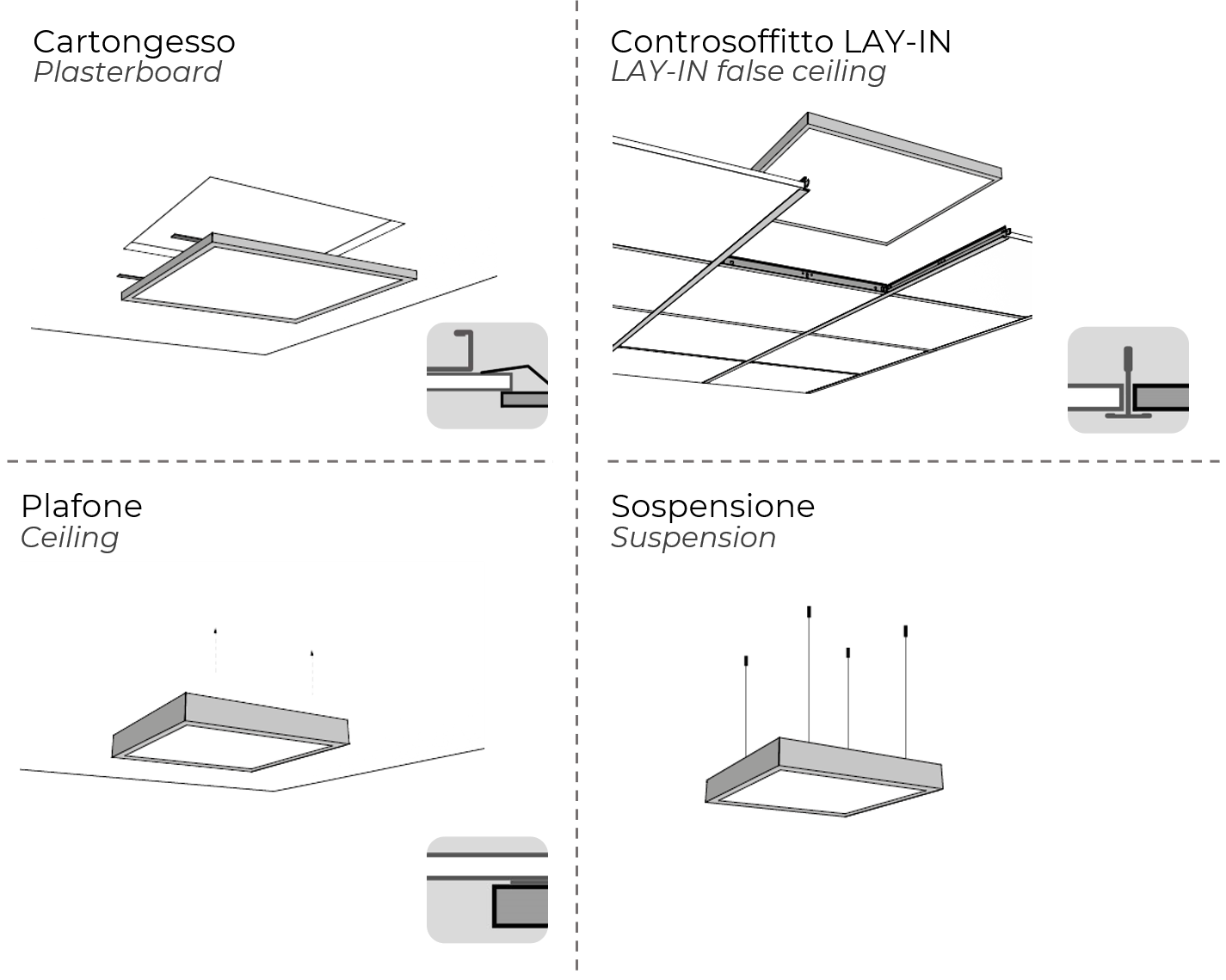 General information
Body: Extruded aluminum frame
Colors: White
Wiring: LED
CRI:
Color temperature: 3000K - 4000K
Wattage: 12W - 18W - 40W - 48W
Optical Group:

PSO (bright white polycarbonate)
PSU (microprismatic thermoplastic material)

Dimensions:

A: 295mm - 595mm
B: 295mm - 595mm - 1195mm
H: 10mm - 33mm

Driver: ON/OFF - DALI - EMERGENCY
IP: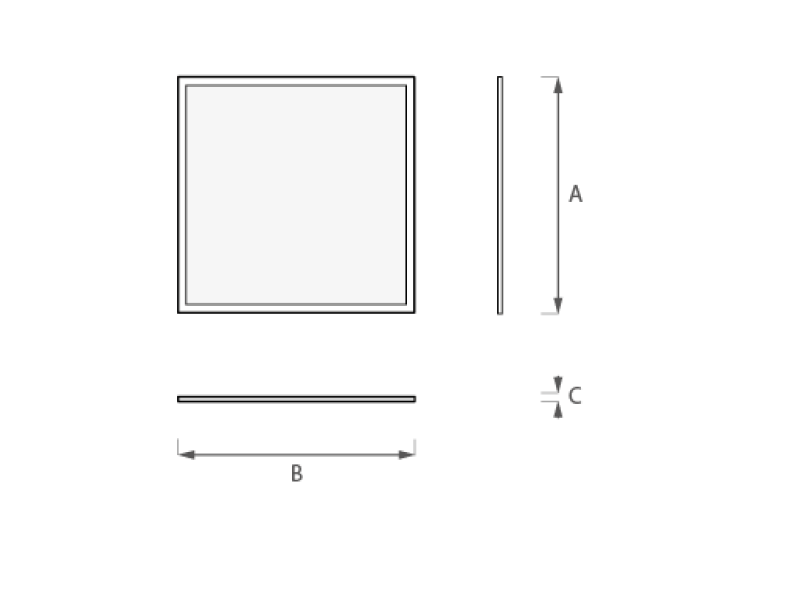 TELL YOUR NEEDS


We are specialists in designing customized lighting solutions in a short time.
If you are an architect, a designer or a manager, contact us to explain your needs in detail.