B - PAN
Info Request
Description:
With a very thin profile, this system is designed for any kind of backlighting, therefore it is suitable to give shape and light to diff erent materials such as glass, plastic or natural stones. No diff user is used, but only an edge lighting methacrylate specifically designed in order to better radiate the light and to guarantee the maximum light output. B-PAN finds application in shops, restaurants, art galleries...
Discover more about PANORAMA line.
---
General information
Body: Silver anodized extruded aluminium
Luminous source: LED
CRI: 90
Color Temp.: 4000K (2200K, 3000K, 5000K, 6500K su richiesta)
Power: 16W - 32W - 65W
Optical group: Diffuser in opal methacrylate and aluminium reflector panel
Dimensions

A: 300mm - 600mm
B: 300mm - 600mm - 1200mm
C: 10mm

Wiring: ON/OFF
Driver included: YES
IP: 40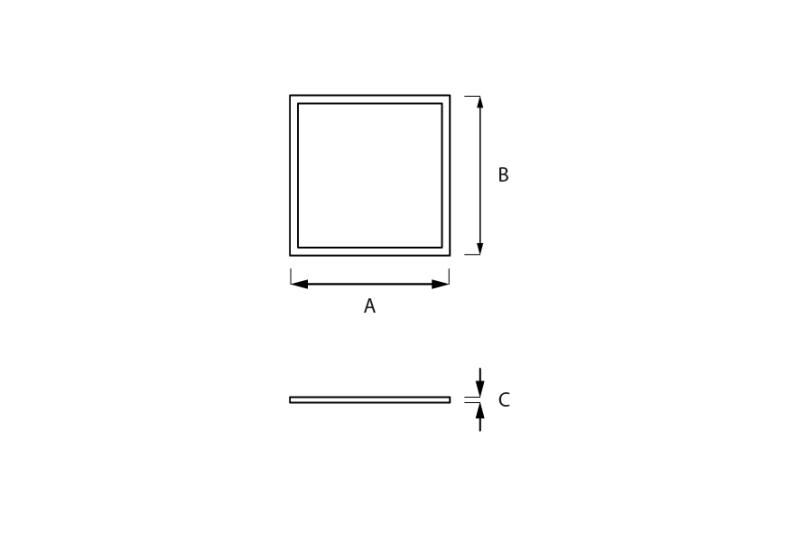 TELL YOUR NEEDS


We are specialists in designing customized lighting solutions in a short time.
If you are an architect, a designer or a manager, contact us to explain your needs in detail.